The history of Kohu Road
Established in 2007, Kohu Road started with director Greg Hall trying out a simple ice cream recipe in his family home. By using only natural ingredients, Greg churned his first luxuriously decadent flavour, Dark Chocolate. Everyone who tried it loved it, and thus, Kohu Road's journey began.
Kohu Road's first factory was on Saint Benedicts street in Auckland's CBD. A small section that housed our artisan ice cream, later moving to our current factory in New Lynn around 2010.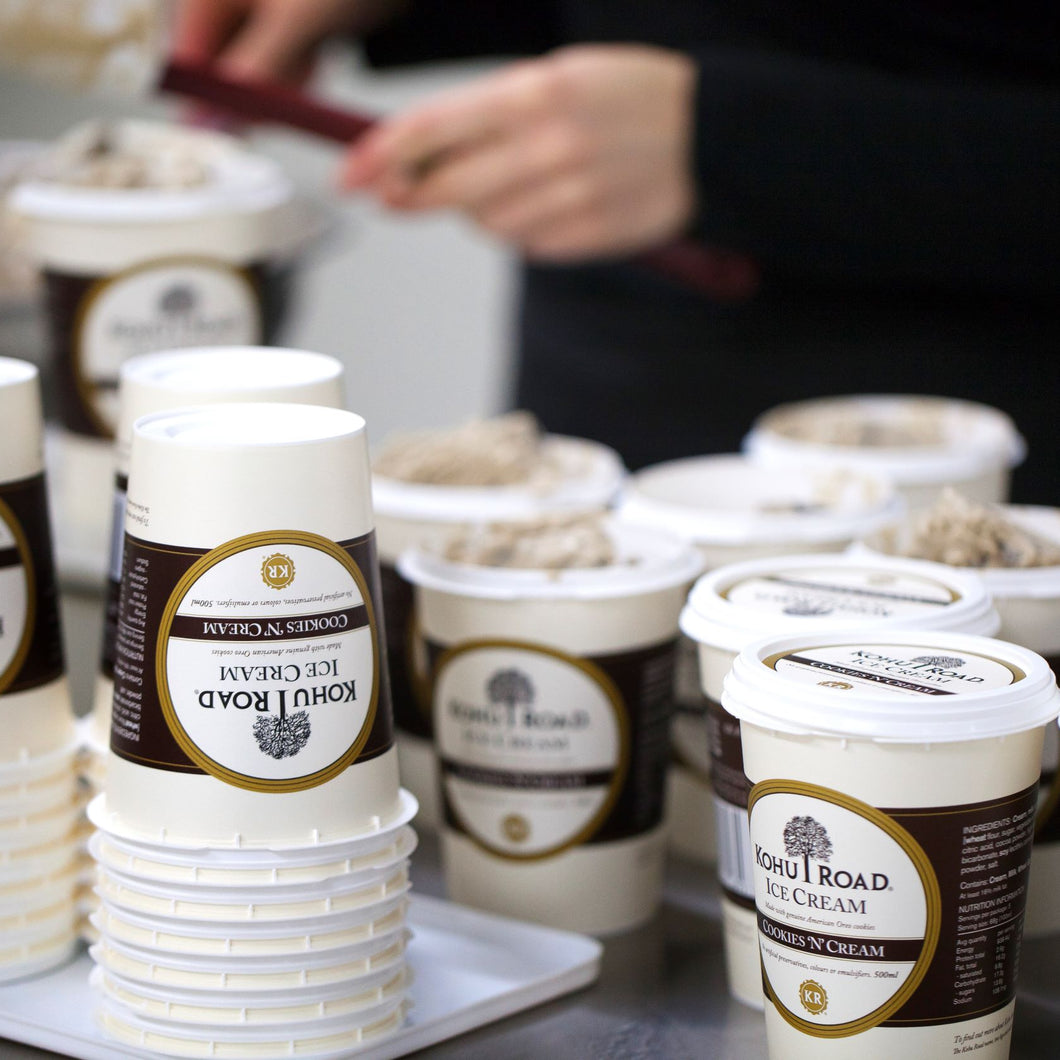 Our awards
Receiving several gold awards from the New Zealand Ice Cream Manufacturers Association, Kohu Road has won awards for flavours such as Dark Chocolate in 2008. The refreshing Passionfruit sorbet won gold in 2015, and Matcha (Green Tea) won two gold awards in 2015 and 2017. Silver awards were also awarded to Cookies and Cream, Strawberries & Chocolate, Mango sorbet, and Dark Chocolate sorbet.
Every tub of ice cream is free from preservatives, artificial flavours, colours, stabilisers, and gums. With a broad range of dairy ice cream, dairy-free ice cream, and dairy-free sorbets, all handcrafted and hand packaged in a factory in Auckland.
(Left: Old packaging)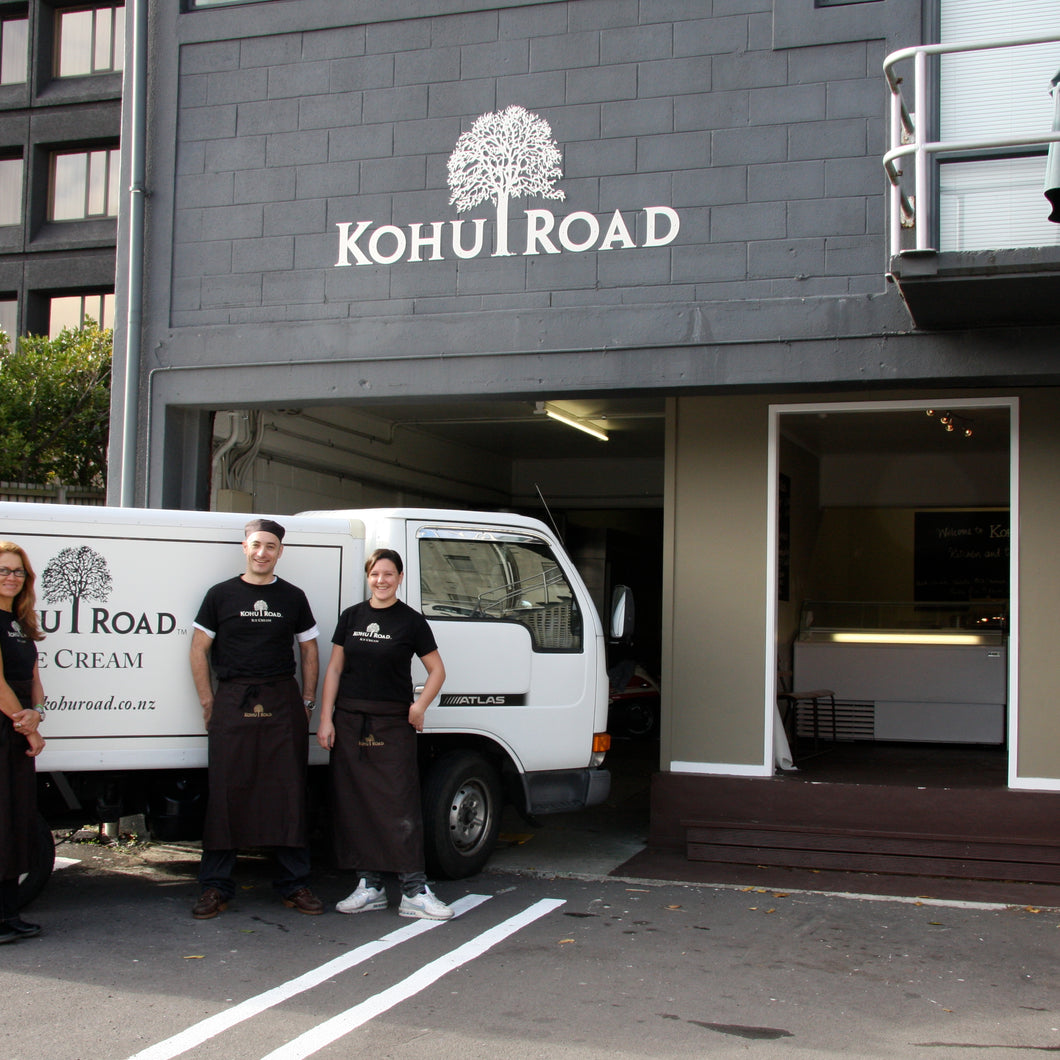 Our Philosophy
To "revel in simple pleasures" by producing simple, clean flavours that go back to the origins of food. Many food products in the modern world are filled with chemical enhancers and preservatives. However, we embrace the new emerging trend where people are reaching for healthier, natural, and indulgently delicious food. Kohu Road ice cream has gluten-free, dairy-free, vegan-friendly and fat-free flavours to provide for all.

Kohu Road has an unrelenting pursuit of producing beautiful, decadent ice cream that sources the best ingredients for the pleasure of enjoying. A small team ensures each flavour is rich in sophistication. All made by hand, Kohu Road was the first independent premium ice cream manufacturer in New Zealand.
(Left: First factory at Saint Benedicts Street, CBD)